Towson Apartments
Pet-friendly living minutes from restaurants and entertainment
At Versailles Apartments, you will find more than a place to live; you will find a home for your heart. Our community offers a lifestyle of luxury and convenience, with a range of amenities that cater to your every need and desire. Whether you choose a one-, two-, or three-bedroom apartment, you will enjoy features that make your daily life more comfortable and enjoyable. Plus, our prime location in Towson gives you easy access to the best that the city has to offer, from education and employment to shopping and entertainment. We are only 4 minutes away from Towson University, 8 minutes from Towson Town Center, and a 20-minute commute to Baltimore. Discover your perfect floor plan among our selection of spacious and elegant homes and schedule a tour to see it for yourself!
Professionally managed by:

WHERE THE GRASS IS GREENER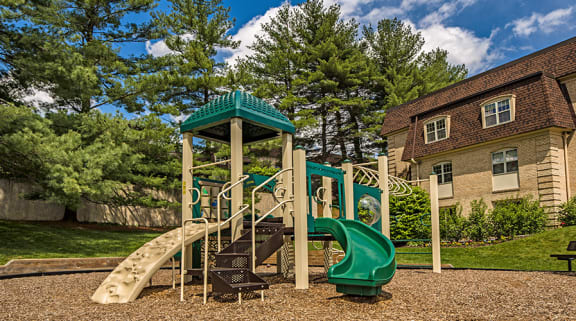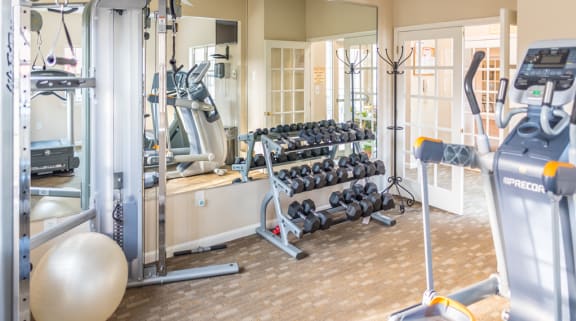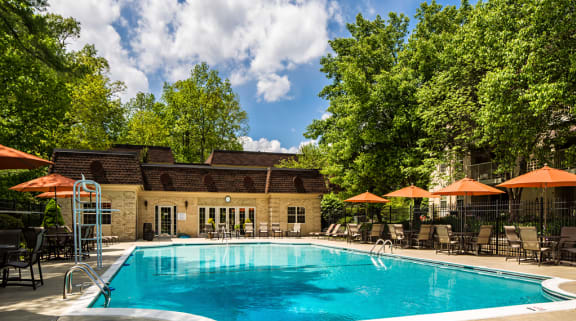 Make the most of your spare time and do the things you love most. Swimming, grilling, and taking relaxing strolls are all possible while you're at home, thanks to the refreshing pool, BBQ area, and landscaped courtyard. A modern gym, business center, pet spa, off-street parking spots, and package-receiving services are also part of the deal.
As for our apartments in Towson, they each come with patios or balconies, washer/dryer sets, and large closets, while some of them feature amazing views, laminate hardwood-style floors, and newly renovated interiors.


PHOTO GALLERY

ALL FRILLS INCLUDED
Get a taste of the life that awaits you at Versailles! The gallery will walk you through our green, landscaped grounds, alluring leisure spaces, and luxury apartments in Towson.
FLOOR PLANS
APARTMENTS THAT ARE TAILORED TO YOU
Whether you opt for a cozy 930-square-foot residence or an expansive floor plan that reaches 1,544 square feet, you'll enjoy all the benefits of a modern home. Check out our variety of floor plans and find the one that speaks to you the most!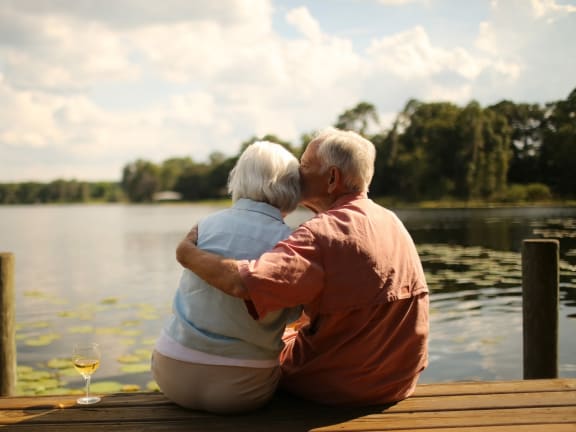 NEIGHBORHOOD
YOU BELONG HERE
With SECU Arena, Country Golf of Maryland, and Towson Town Center a few moments away, the location offers quick routes to leisure venues while ensuring the peace and quiet you deserve. Our address is also great for those looking for apartments near Towson University, Greater Baltimore Medical Center, and Goucher College since they are less than 8 minutes away.
OUR RESIDENTS LOVE IT HERE
Testimonials
Versailles has been nothing but amazing! Staff is super friendly & property is kept super clean. New to the area and I'm so glad I went with this community. It is literally 20 mins from anywhere you want to go!

- Versailles Resident
This is our first week at Versailles and my husband and I love it here! Kristi in the leasing office is just wonderful to work with, the Apartments are cute and spacious, with lots of storage, and the grounds are beautiful. We also love that it is dog-friendly. It already feels like home! Highly recommend!

- Versailles Resident
This is a lovely apartment complex and the location is outstanding, near the best grocery stores, the lovely Towson Town Center mall and 15 minutes from the northern part of the city of Baltimore. It is also in a great school zone. Many thanks to the Versailles team!

- Versailles Resident
Wonderful community. Family friendly. All residents are very respectful of each other. Management clearly takes pride in maintaining the complex. Despite being build over 50 years ago the complex could not be better maintained and cleaner. Best complex in the Baltimore County area

- Versailles Resident
Management is very professional and responds quickly to any problems or concerns. Premises are well maintained and kept clean. Residents are friendly and courteous to each other. Communication from management regarding needed information is conveyed in an efficient manner.

- Versailles Resident
I have lived at Versailles for 20+ years and feel safe and cared for. The staff is always helpful, friendly and prompt when I need something. I plan to stay several more years. The grounds and parking areas are always immaculate and residents are kept abreast of everything by phone, email and social media. A huge thank you! to Versailles.

- Versailles Resident
The Versailles Apartments are centrally-located, but are a tranquil community with excellent amenities & well-maintained landscaping & mature trees. The staff is first-rate & more than helpful. It's smoke-free, but pet-friendly which is nice.

- Versailles Resident
Awesome community, quiet and safe. Beautiful landscaping and reliable maintenance. Couldn't ask for a better home and would definitely recommend it to anyone. Great for families, working and older adults.

- Versailles Resident
I am thoroughly pleased with my choice to move into this property. I feel safe, the property employees are extremely responsive and respectful (and very nice!), the grounds are maintained well, there's always parking, and I truly love my new apartment. I'm very happy to be here and don't envision leaving any time soon.

- Versailles Resident
Generally, quite good! The office staff and maintenance have always been helpful. Their responses are quick and the job is usually done immediately. There is always a great attitude and a smile on all faces making it pleasant to deal with problems. Thank all of you.

- Versailles Resident
The staff at Versailles cares about their residents in a way that I thought didn't even exist these days. My husband and I love living here. It feels like a true community rather than just a property management company. The staff remember you and always seem geuinely happy to hear from you.

- Versailles Resident
We have lived here for about 4 months and have had an amazing experience thus far. The apartment is spacious and relatively updated. Our experiences with the leasing office has been nothing but nice. Kristi and Cara have made sure that we are comfortable and that any issues are taken care of. The man that completes our maintenance, Pierre, has also been absolutely amazing. He has come the next day for every request, and has been in and out relatively quickly without sacrificing quality of work.

- Versailles Resident
I have loved my time at the Versailles. My 2b/2b apartment is quite spacious; there's plenty of closet and storage space; parking is never a problem; and the park-like view out back is a constant delight. The staff is attentive and responsive. The location is excellent.

- Versailles Resident
We have only lived here for 3 months and we absolutely love it! The staff is so professional and have been so helpful with our move in process. From the very first time we stepped onto the property we couldn't wait to move in. Cara in the office was so helpful and communicative during the move in process. The maintenance staff is very quick at responding to service requests and very professional. The staff truly cares about the property and it shows because of how well they manage the property.

- Versailles Resident
Great office staff. Friendly neighbors and quiet community. There is good communication when issues arise. Communication about Covid requirements are also good. Maintenance done in a timely manner. The apartment is spacious and comfy.

- Versailles Resident
Versailles is a really safe and family friendly environment. We made so many lasting connections in the community and the management staff was always available to answer any inquiry. I liked the fact that each seasons or holidays there are activities organized for the residents

- Versailles Resident
This is my first day here but everyone is so kind and helpful. The move in process was very easy. The community is gated so I feel very safe here. There is a pool that I am excited to use when it gets warmer outside. Overall, this seems to be a great community.

- Versailles Resident
We love living at Versailles apartments! The nature that encloses the community is what drew us in and we love to take walks and sit outside in this scenic area. Additionally, this is a fantastic area for our dog. Everyone we have interacted with, whether it be maintenance, staff, or neighbors, is friendly and warm. We experience quiet and privacy in our space. The staff communicate frequently and appropriately via email/social media regarding weather related updates, social events, closures.

- Versailles Resident
I have lived here for 20+ years and plan to remain. I feel safe and well cared for. Neighbors are friendly and respectful. This location is near my office and convenient to all amenities. Grocery stores, shopping, medical care, gas stations are all nearby.

- Versailles Resident
I'm very pleased with my residence at Versailles. The grounds are beautiful, the maintenance team are very kind and prompt and thorough when regular issues arise, the office staff are extremely friendly and responsive, and I feel truly that I couldn't have found a better place to live.

- Versailles Resident
Safe, convenient, friendly, quiet, and comfortable. I cannot ask for any place better to live. I moved in after earning my doctorate and plan to remain. 21 years. I do not worry about coming home at night, or about the security of my vehicles.

- Versailles Resident
Loving our apartment so far. Very safe welcoming community. Cannot wait to use the pool! Huge apartment space with a great view on our balcony. Very private feeling. Neighbors and staff have all been so nice and helpful! Cara in office staff has been a wonderful help!

- Versailles Resident
The leasing office is scrupulous and ensures that everything is handled promptly and appropriately throughout the community and in the rental units. Their communication is wonderful as well. Maintenance is quick to respond and the community feels a lot safer than most others in the area.

- Versailles Resident
My family just moved in and I cannot say enough wonderful things about Versailles!! The grounds are immaculate, it's so quiet, peaceful and clean. I feel very secure and welcomed into the community. Most importantly, the staff is amazing and always attentive. Kristi, Kara, Jake, Pierre and Winston have been nothing but professional, helpful and courteous! We look forward to many years here.

- Versailles Resident
Beautiful quiet community that feels safe. Very welcoming and friendly neighbors here. Spacious apartment and nice layout at a good price point. I was referred by a friend and I also would highly recommend this community

- Versailles Resident
Living at Versailles Apartments is very pleasant. The apartments are spacious, the landscaping is nice, the community is safe, the office and maintenance staff are helpful and professional. Requests are handled promptly and courteously. I highly recommend living at Versailles.

- Versailles Resident
Wonderful Place is stunning w/all the shrubs and flowers. Management keeps everything updated and quick to respond to any issues. Leasing office staff and maintenance staff are unbelievably good. I love living here!

- Versailles Resident
The Versailles community is a great place to live- lots of friendly people, great staff, fun events, and a safe atmosphere. I can see why people come here to stay- I intend to renew my lease for the foreseeable future!

- Versailles Resident
Wonderful attentive professional and friendly staff. Beautiful grounds and quiet peaceful dog friendly community in a great neighborhood! Concerns are addressed right away and neighbors are respectful of privacy but courteous at the same time. Love it here!!

- Versailles Resident
Versailles Apartments are fantastic. The location can't be beat. Minutes from downtown Towson and easily accessible to downtown or northern suburbs. Very safe community with gated entrance. Dog friendly apartments and friendly neighbors. A very quiet atmosphere. Transgender and recycling pick up at your doorstep is a great perk!

- Versailles Resident
We moved in four years ago and our intention was to rent only for one year. The office staff and maintenance guys are professional and pleasant. Great social events and the property is well maintained.

- Versailles Resident
It is a lovely place to live and a great place to call "home". The apartments have an attractive floor plan and the rent is priced fairly. Kudos to the office staff for their obvious love and concern for the residents of Versailles Apartments. The entire staff always greet you with a smile and are very attentive to our needs. The grounds and facilities are kept clean and well maintained every day by a friendly and courteous maintenance staff.

- Versailles Resident
Wonderful community with excellent service! Dog friendly and quiet neighborhood. Love the friendly staff and the quick response to issues! Beautiful, clean grounds. We look forward to making this our home for many years to come:)

- Versailles Resident
I love living here. The property managers and the maintenance work hard to make my living in the community comfortable and are always ready to resolve any issue. From the time of move-in until now I have praises for the leasing office

- Versailles Resident
Upon entering this community I knew it was where I wanted to be! It looked very clean, well kept and peaceful. Cara is amazing she showed me around and answered all my questions. 5??'s across the board.

- Versailles Resident
My girlfriend and I love it here! Nothing is perfect but with the support of the staff it definitely feels like it. I like our unit a lot, it's spacious and feels like home. I can't say enough good things about the community in general!

- Versailles Resident
The grounds are kept up very well, the staff are always helpful and pleasant. I like living here very much! The location is very convenient, it's a short jog to the beltway. It's pretty quiet here, sitting outside on my patio is delightful.

- Versailles Resident
The entire apartment complex is well run and the staff members are professional and courteous. The buildings are well maintained and maintenance requests are promptly attended to. The trash collection service has to be one of the best features of living here compared to other places.

- Versailles Resident
The entire apartment complex is well run and the staff members are professional and courteous. The buildings are well maintained and maintenance requests are promptly attended to. The trash collection service has to be one of the best features of living here compared to other places.

- Versailles Resident
GET IN TOUCH
Interested in visiting our property? Fill out the form or call the number below and we will reach out to you shortly! We look forward to hearing from you!